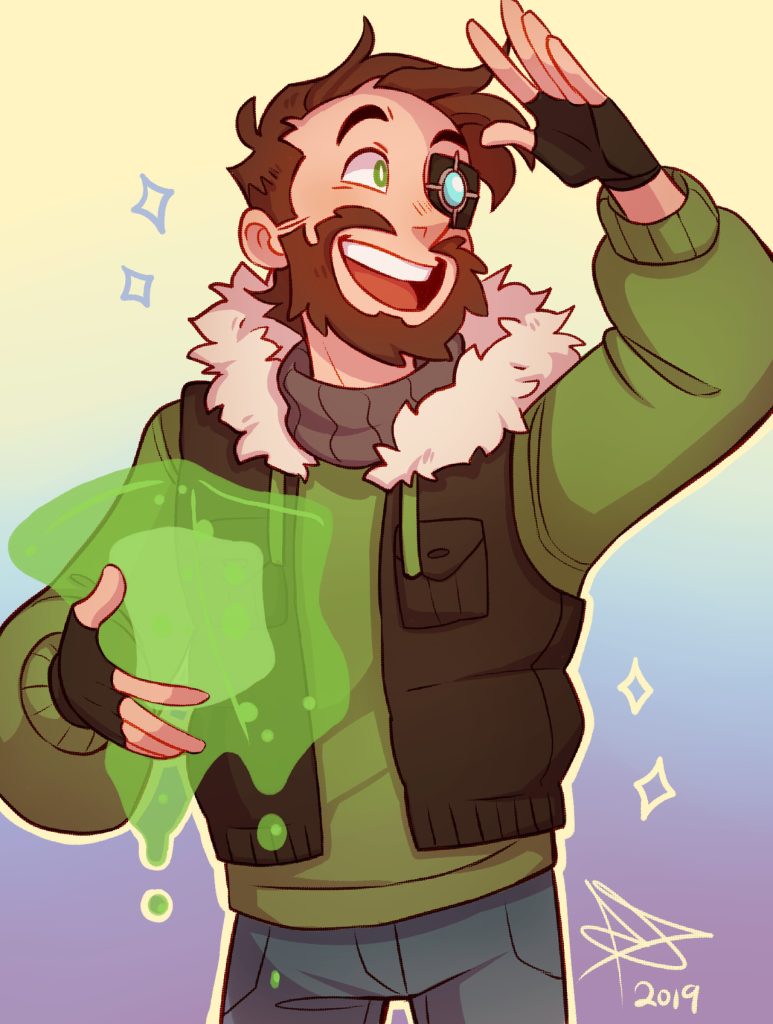 Viktor (born: December 31, 1985 [age 37]), better known online as iskall85, is a Swedish gaming YouTuber and an active member of the Minecraft server HermitCraft. He joined HermitCraft at the beginning of Season 4, at the same time as rendog, GoodTimesWithScar, cubfan135, and Welsknight Gaming. He used to have a full time job. According to himself, his profession was a "Professional Business Tripper of Doom", and as his traveling often got in the way of YouTube, he often "backlogged" videos. It has also been confirmed that he likes soup, revealed on a stream with Fundy.
SevTech: Ages is a Minecraft modpack available on the Twitch Launcher for Minecraft 1.12.2. SevTech: Ages is a progression based modpack where you have to work through different tech ages to advance, the goal is to end up in space.
Iskall joined the HermitCraft Server at the start of season 4, along with GoodtimeswithScar, Cubfan135, Rendog, VintageBeef, and Welksnight. The first episode was published on February 25, 2016.
Iskall made an alliance with Grian and Mumbo Jumbo, forming the "Architechs". The Architechs later made "Sahara", the Hermitcraft version of Amazon.
Iskall made a large tree in the jungle as his megabase, neighboring Grian, Scar, Mumbo, and Stressmonster101
Iskall created a mountainside base alongside Etho, though he was not present for a lot of the season due to illness and his newly released modpack, Vault Hunters.
Iskall is working on a cave base under a small house on a hillside. He also built a carrot farm and wheat farm, and he has a lot of villagers
FunCraft Prime is a modded Minecraft server running it's own modpack developed by Iskall. It is "a fairly light modpack without staging or quests … designed to have as much fun as possible and … give the player the creativity to create". His first episode was on November 7, 2019 however he has streamed from the server for longer.
Minecraft Experts is a modded SMP collaboration between Iskall and Etho on the Enigmatica 2 Expert Mode pack. The series started on December 26, 2019.
Vault Hunters is another modpack developed by Iskall which he plays in a series on YouTube and live on Twitch on his Vault Hunters server. It focuses on vaults, limited-time rooms in which you can gather loot or defeat bosses for rewards and skills that expand on vanilla Minecraft. The first episode on YouTube was released on January 14, 2022, though he streamed on Twitch months beforehand.
Iskall's Island is a single player world started on August 5, 2015. It is located on a mushroom island and focused around being technical in Vanilla Minecraft. Season 2 is a continuation of season 1, but lightly modded while still keeping the vanilla feel.
FoolCraft is a Minecraft modded series with the FoolCraft modpack. The goal of the modpack, which originally was meant to be Survival Stories 4, is "to have as much fun as freaking possible". The pack is made by iskall85 and his team, including Scalda, WinterGrave and YeahMinecraft. The series is a follow-up for HermitPack and started March 18.
Hunt The Hermit a special event type of UHC with the Hermits, having certain perks, being placed against their patrons, Twitch subscribers, and donators. There have been three thus far and the Hermits have only won the last one. Final winner was Falsesymmetry.